The fight for truth continues.
AE911TRUTH BULLETIN — SEPTEMBER 11, 2015
By AE911Truth Staff
Today Architects & Engineers for 9/11 Truth pays tribute to those who perished in the tragic events of September 11, 2001, and in the wars that have followed. We do so by continuing the fight for truth. Here are the initiatives we have launched to mark this year's September 11th anniversary.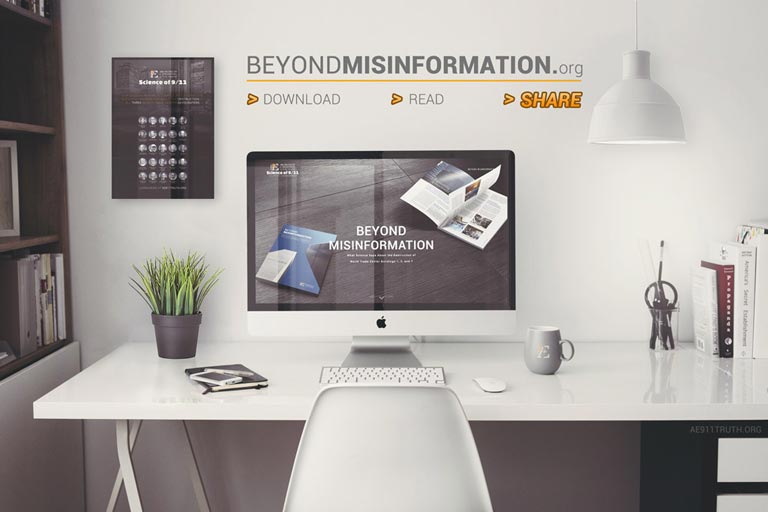 Beyond Misinformation, AE911Truth's new 50-page guide to the World Trade Center evidence, was released earlier this week at BeyondMisinformation.org. We encourage you to download the booklet and forward it to everyone you know. Because of your incredible support, the booklet is also being mailed to 20,000 architects and engineers — as well as to every state governor and Member of Congress.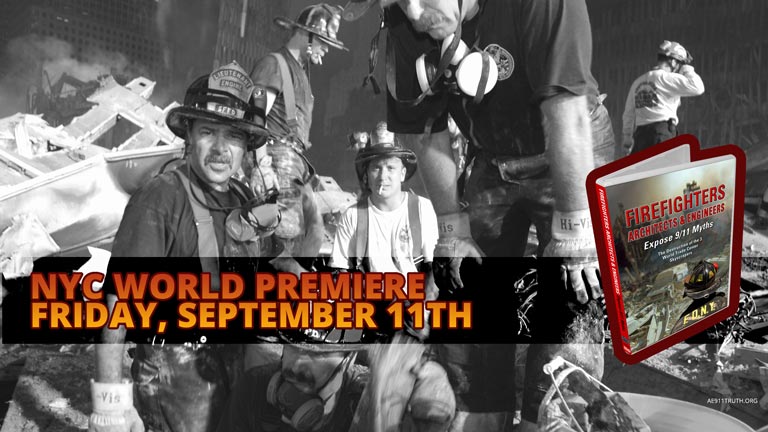 Tonight, AE911Truth and Firefighters for 9/11 Truth host the world premiere of our new film, Firefighters, Architects & Engineers: Expose 9/11 Myths in New York City. We invite you to watch the trailer here. Join us for the 7:00 PM screening, as well as a Q&A with Richard Gage and Erik Lawyer, at the West Park Presbyterian Church, 165 West 86th St.

We will begin offering Firefighters, Architects & Engineers as a box set with David Hooper's just-released The Anatomy of a Great Deception: Global Master Edition shortly after the September 11th anniversary. Stay tuned for that.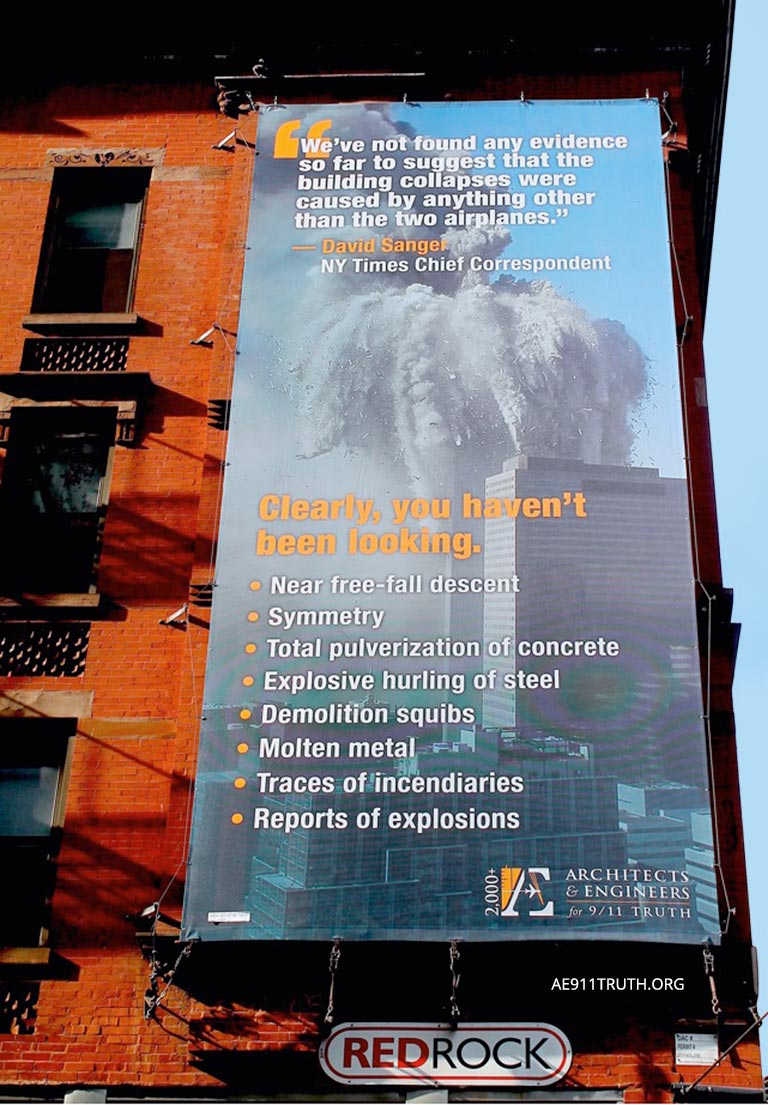 Our 2015 New York Times Billboard was installed this past Wednesday. This powerful statement, which will be seen by 100,000 people each day, was made possible by hundreds of you who donated so generously over Labor Day weekend.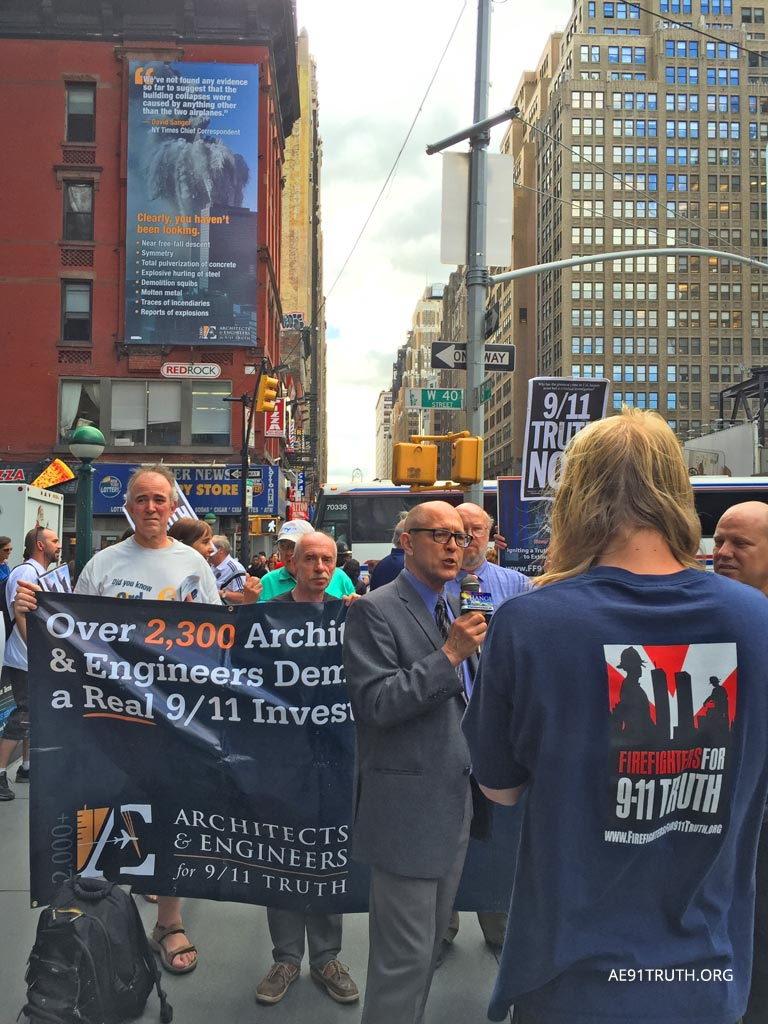 Once again, our sincere thanks to each of you for making this the most educational 9/11 anniversary yet.